For the past couple of months, my family has been *loving* our weekly subscription produce box from Misfits Market. Read on for how we used it this week!
If you'd like to try out Misfits Market, you can use my referral code to get 25% off your first box: COOKWME-QQ0EFF.
In my box, I received:
2 pints of cherry tomatoes
2 bunches of Tucan Kale
6 little cucumbers
10 red potatoes
1 butternut squash
1 jicama
1 parsnip
2 onions
6 apples
4 peaches
4 mangoes
8 oranges
2 small grape fruits
Snacks
First off, all of the fresh fruit was corralled into a fruit bowl on my counter. We never have any trouble eating all of our fruit, so I don't meal plan around them. We eat them as snacks and as sides with lunch or breakfast, or we puree them into yummy smoothies.\
Monday Dinner| Instant Pot Thai Panang Chicken Curry
For Monday dinner, I added one bunch of the Tuscan kale to my Thai Panang Chicken Curry. This is one of my favorite recipes right now — it's so easy!! After sauteing the curry paste in a little oil, you just add the rest of the ingredients to the Instant Pot. It literally takes 5 minutes to throw together, and it tastes *divine.*
Tuesday Dinner | Curried Squash Soup
On Tuesday, we ate curried squash soup. We love the recipe from the Moosewood Cookbook (affiliate link), but this recipe from Minimalist Baker looks amazing, too.
Wednesday Dinner | Kale and Beet Salad
My family loves this recipe. A kale and beet salad might sound like "health food" but it is **delicious.** We made just a couple of modifications this week: because I didn't have any forbidden rice on hand, I subbed in chicken (although I do highly recommend trying it with forbidden rice — that's our favorite way to eat it). Also, I find Tuscan kale to be a little bitter when raw, so I steamed it in my Instant Pot for 15 minutes to make it tender.
Thursday Breakfast | Eggs and Fried Potatoes
Thursday was a little unusual, since we spent the most of the day hiking with friends. When we finally got back home, it was closer to dinnertime, so my husband quickly made a stir fry from frozen (non-Misfit) vegetables. But for breakfast we enjoyed eggs and our Misfits red potatoes, cubed and fried.
Friday | Root Vegetable Galette with Cucumber and Tomato Salad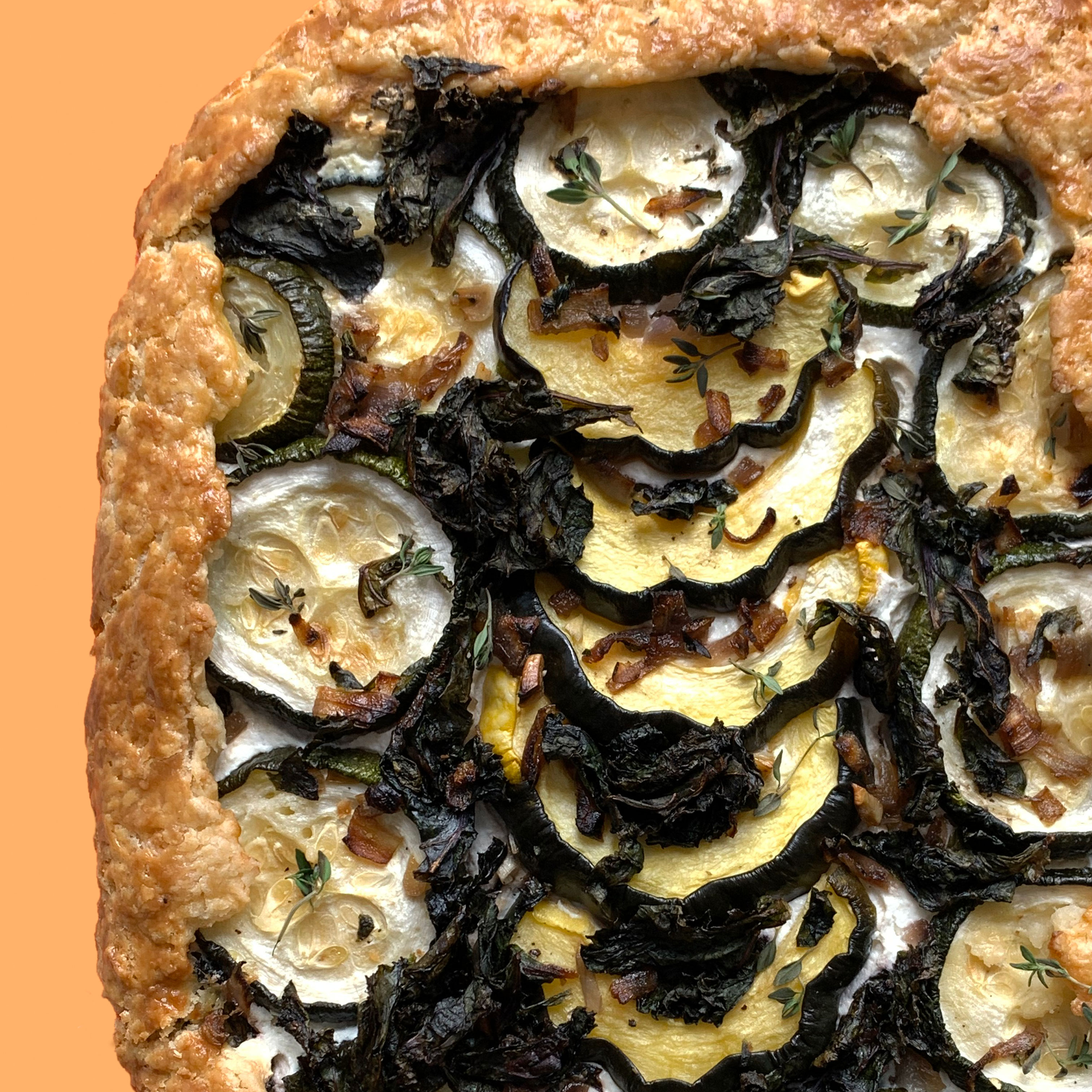 I love this galette recipe from Misfits Market — I've made it at least three times now, and no matter what I put in it, it always vanishes quickly! I used our jicama, parsnip, and one of our onions.
Saturday | Leftovers
We find it's always useful to have a day where we eat our leftovers — it's nice to have a day off from cooking, and that way we can make sure nothing goes to waste 🙂 See this post for my tips for keeping leftovers organized.
Sunday | Pizza and Tomato Cucumber Salad
Tonight, at my husband's request for Father's Day, we are eating pizza from a local pizzeria 🙂 For a simple side salad, I'll dice up our cucumbers and tomatoes and dress them with extra virgin olive oil and balsamic vinegar.
What are your favorite ways to eat the fruits and vegetables from your Misfits Box?
If you'd like to try out Misfits Market, you can use my referral code to get 25% off your first produce box! Use COOKWME-QQ0EFF.